https://www.youtube.com/watch?v=Y6hbEmYKPjw&feature=youtu.be
We design to inspire you.
"Knowing that our designs inspire people, just like works of art, is what motivates us".
Arturo Ouro & Elías Pérez
Get to know the soul of Orfega
Orfega reinvents silversmithing by developing an innovative technique that makes it possible to melt silver and color.
With its new SIMELTECH® technique, Orfega has transformed the silversmithing industry with original designs, unconventional shapes and unique finishes that reveal the authentic "soul of silver".
Silver, when melted with pigments, takes on a new life and shows a renewed, warm and timeless beauty.
SIMELTECH® dossier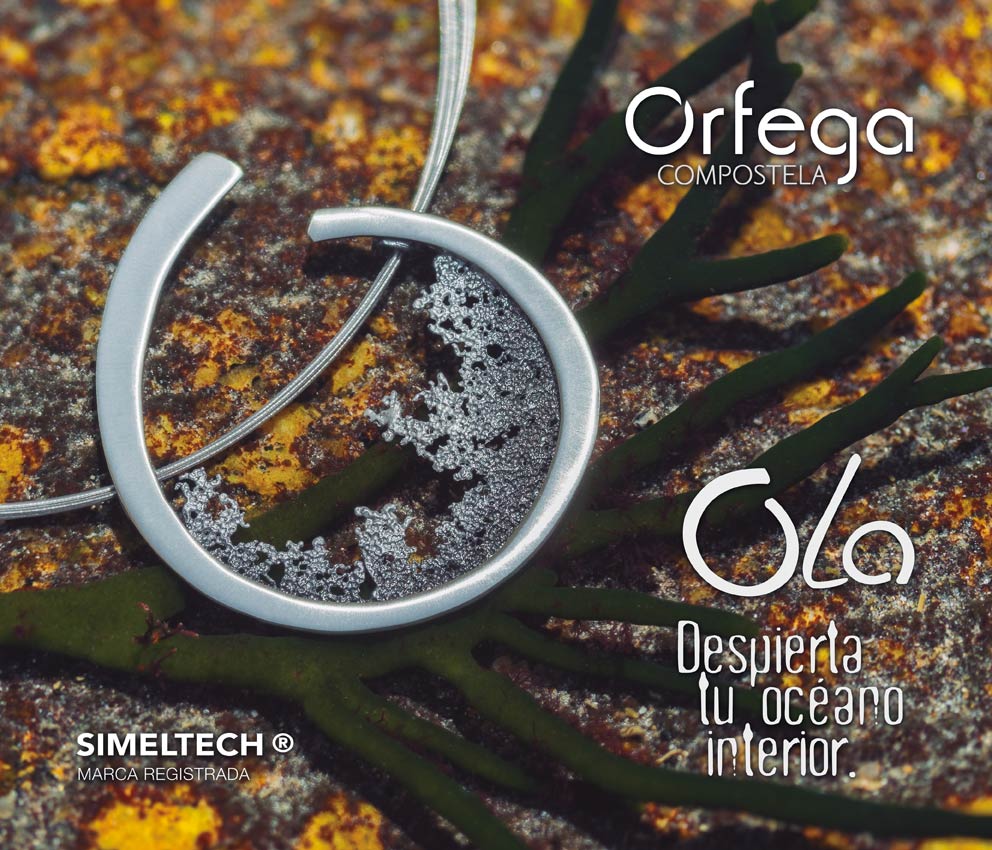 THE EMBLEM
OLA COLLECTION
A turning point in Orfega's journey.
The Ola collection is the first collection presented by Orfega with its SIMELTECH® technique. Designed to provoke positive emotions in women, under the slogan "Awaken your inner ocean", it has become one of the brand's most popular and best-selling collections thanks to the beauty of its shapes and the innovative technique used to create it.
Ola dossier
COLLECTIONS
Orfega & SIMELTECH®
The Orfega collections take Mother Earth and its elements as a source of inspiration.
Shapes inspired by nature, the sea, the mountains. All this rawness and power are reflected in its intense shapes and vibrant colors, which will grab your attention.
Charming, attractive, fascinanting.
Orfega makes jewels filled with mystery and emotions. Jewels with a message to be decoded. Little works of art that you can carry with you.
See collections
Central
Santiago de Compostela
Vía Edison, 18. Polígono del Tambre
15890 Santiago de Compostela (A Coruña)
Spain
Telf. (+34) 981 57 55 75
orfega@orfega.com
If you are a customer and would like to buy any of the Orfega products, don't hesitate to contact us and we'll inform you about the selling point nearest to you.
Telf. (+34) 981 57 55 75
orfega@orfega.com